Welcome to the Lift Equity Network!
Thank you for joining our investor network!  Your goals and journey in Multifamily Real Estate means a lot to us here at Lift Equity.  Our firm is committed to guiding and educating investors in Multifamily investing while earning passive income.
You will receive a verification email soon. 
Please check your inbox or spam, and click the button to confirm your subscription to join our investor network.
Schedule you Free Consultation Call with Our Team!
Get to know our team and what we do! And get the chance to introduce yourself so we can fully understand your investment goals and the type of deals that most align to you!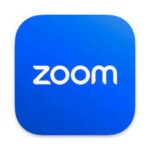 Access to Multifamily Syndication Deals
Our team has been in the multifamily business since 2012. 
So we know a thing or two about finding quality deals.  Our team finds and professional vets multifamily syndication deals before passing the opportunities to you.  And it is not just the properties we vet.  We look over all involved partners, management companies, and vendors that are going to be involved in a deal.
Making sure your deal opportunity is of strong quality and caliber that will help meet projected returns.
Getting the chance to know your sponsorship team is very important when putting your hard earning money on the table.
At Lift Equity, our team prides ourselves in being people oriented and conscious amount the needs from our Limited Partners (you).
This is why we vet our deals and invest our own capital in deals we believe that are of top quality.
Getting involved in real estate is no easy feat.  Especially when it involves complex moving parts and millions of dollars on the line.
At Lift Equity, not only do we manage and provide passive investing opportunities, but we also educate our passive investors on what to expect and look out for when it comes to investing in passive deals in multifamily.
These are provided in the form of:
MultifamilyBits (Youtube Shorts)
Lift Equity Blog
Email Newsletters
Stay up-to-date on our latest deals and events!  Our periodic email newsletters will inform you on our latest syndication deals, multifamily investor events, and market events.